$

265.00
Kelp Horn Beast, payment 2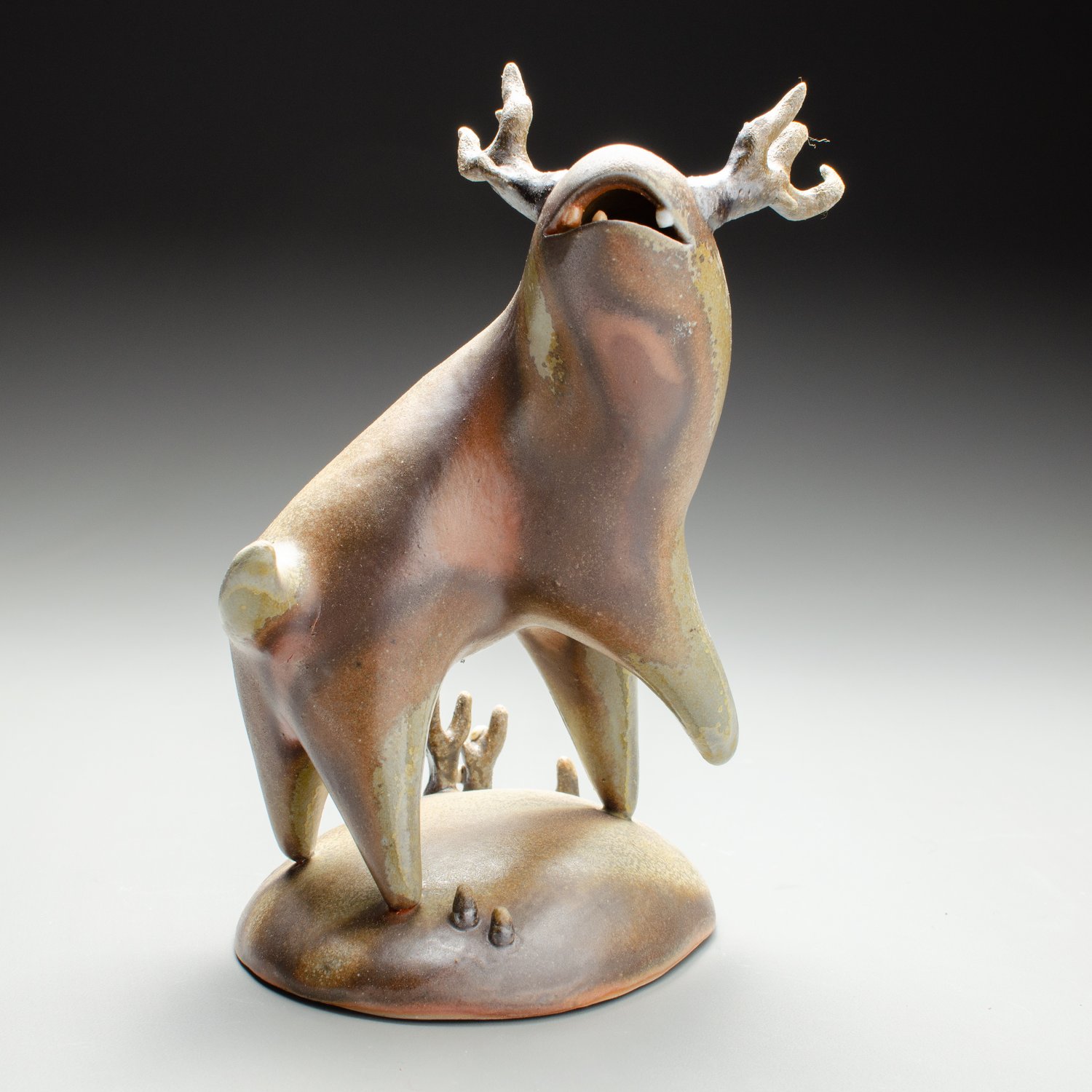 By pre-arranged agreement, the buyer is purchasing this piece in two installments. This is the second payment. Please don't buy this if this is not you!
"Kelp Horn, with foot raised", 2019,
Wood fired porcelain and stoneware
5.5" long x 4" wide x 7.5" tall
$590
About the process:
This original handmade sculpture was woodfired in a traditional Japanese-style anagama kiln. The kiln was fed with wood every five to ten minutes until it reached temperatures of 2100 Fahrenheit over the course of five days. The firing that this beast is from was a difficult one, where we chose to fire the kiln for most of an extra day - a decision that paid off in the end. The Kelp Horn's teeth and the flowers are made of an extra pure porcelain that stays paler than the body. The horns and plants were made of a darker stoneware. All the colors come the clay, the ash, and the flame. This piece, unlike most of my work, has a little bit of shino glaze on the base.
About the piece:
The kelp horn is a rare and magnificent beast of the pacific intertidal. It's counterintuitive, but their dumpling bodies and pointy legs work well for navigating eel grass and damp sand. This one is observed here mid turn, always alert for predators or prey.
About shipping:
Your beast will be sent out via USPS Priority Mail on December 17th, safely and securely heading your way. In case of overpayment for international shipping or multiple purchases, I'll refund the extra. Shipments to within the continental United States should arrive before December 25th.
About gifts:
Because of the difficulty in packing this beast, I won't be able to gift wrap it. But if you'd like to leave the price off of the receipt, I can do that, just let me know.
About payment:
Interested in paying in Installments? Shoot me an email, and we can make it happen. However, I can't reserve a piece during a shop launch! If your favorite piece is still available 2 hours after the launch, then we can set something up.