$

100.00
Sky Messenger, Payment One.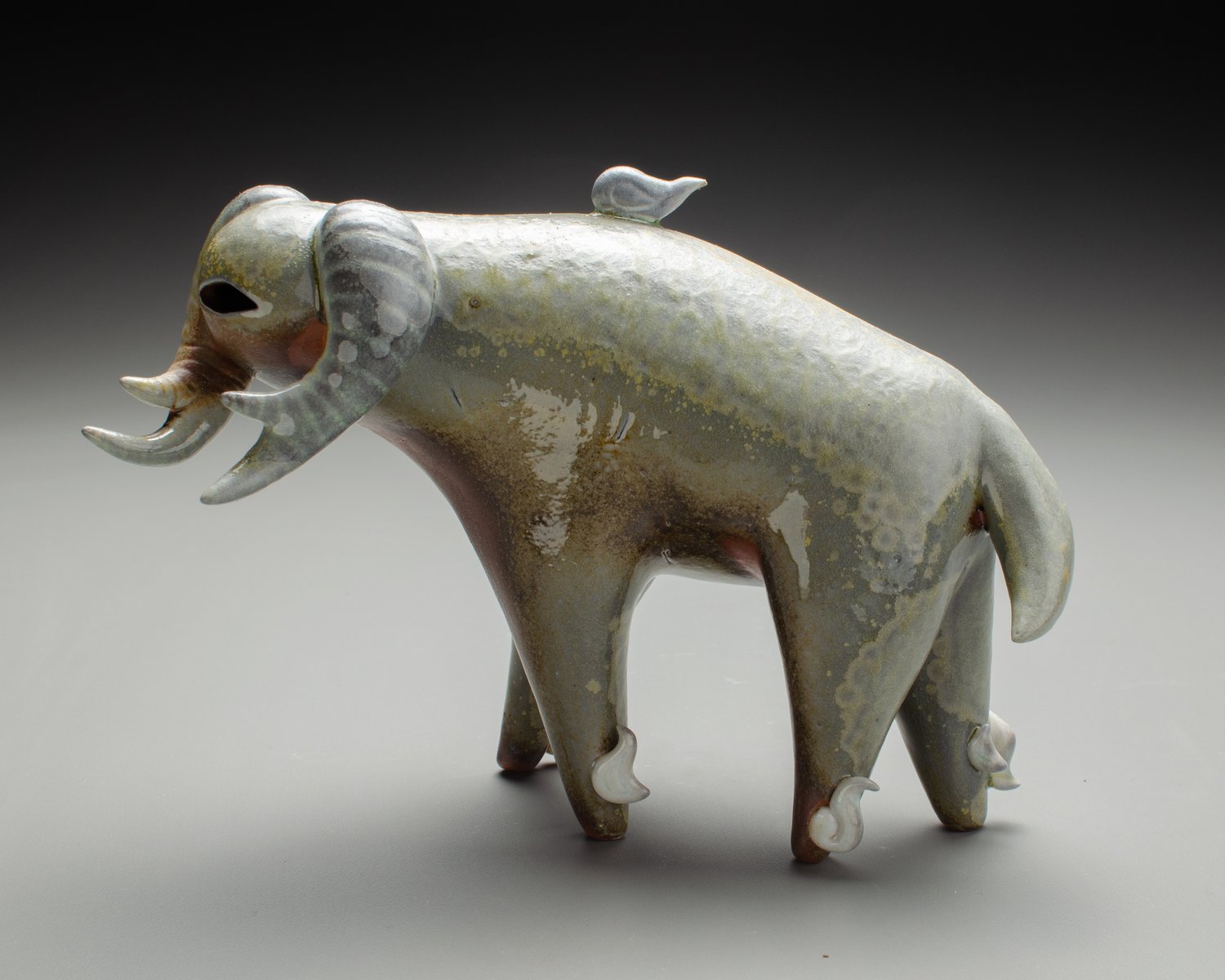 This is a pre-approved payment plan for this piece! Please don't make purchase it if it is not for you.
By previous agreement, The purchaser has agreed to purchase this piece in four installments. One now of $100, one later in december, and two additional payments in January. We'll check in and decide the exact payment schedule later this month.
"Sky Messenger", 2019,
Wood fired porcelain
8.5" long x 2.5" wide x 5" tall
$450
About the process:
This original handmade sculpture was woodfired in a traditional Japanese-style anagama kiln. The kiln was fed with wood every five to ten minutes until it reached temperatures of 2100 Fahrenheit over the course of five days. The firing that this beast is from was a difficult one, where we chose to fire the kiln for most of an extra day - a decision that paid off in the end. This beast shows all the beauty of the wood firing, from crystal growth and ash runnels to the beautiful red of the raw clay. The horns are a paler porcelain, along with the tiny cloud wisps on the feet. All the colors come the clay, the ash, and the flame, with no added glaze or slip.
This beast is a bit larger than most of the others.
About the piece:
The Sky Messenger is a beautiful and delicate beast. I've not asked him what his message is, I only watched him arrive.
About shipping:
Your beast will be sent out via USPS Priority Mail on December 16th or 17th, safely and securely heading your way. In case of overpayment for international shipping or multiple purchases, I'll refund the extra. Shipments to within the continental United States should arrive before December 25th.
About gifts:
If you would like gift wrapping or would like for the receipt to not include the price, let me know before the 16th and I can make it happen.
About payment:
Interested in paying in Installments? Shoot me an email, and we can make it happen. However, I can't reserve a piece during a shop launch! If your favorite piece is still available 2 hours after the launch, then we can set something up.